Resistance Revival Chorus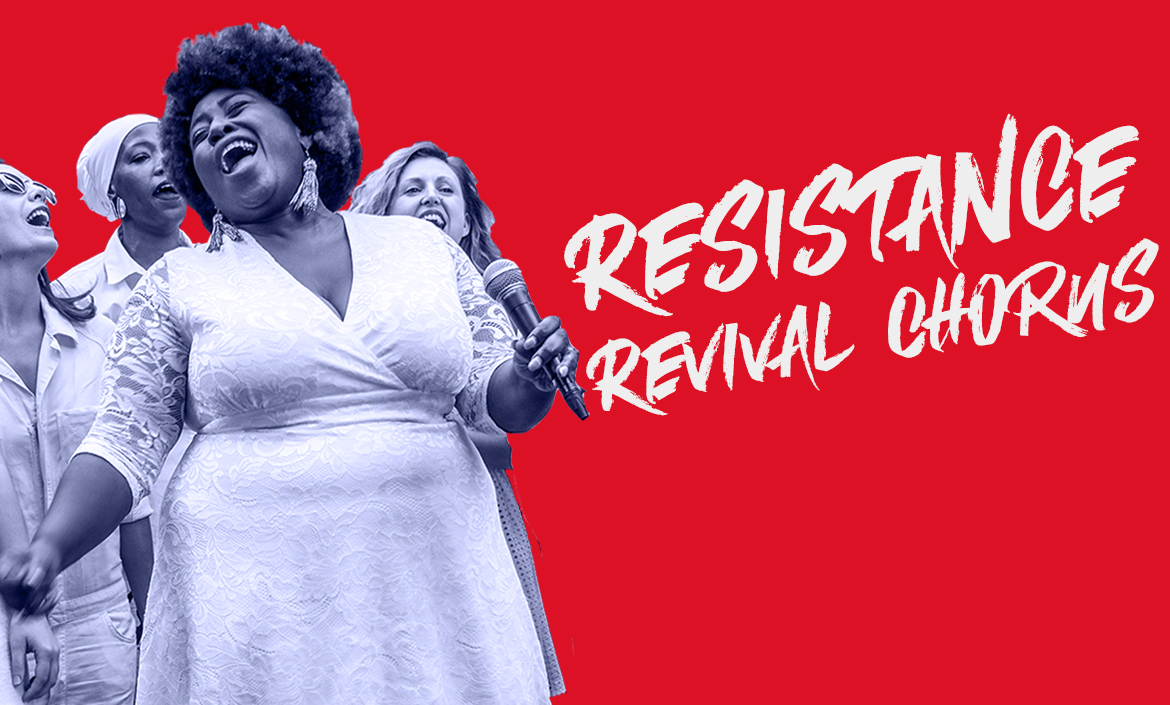 Hook Arts Media is proud to announce that Pioneer Works is co-presenting the Resistance Revival Chorus for the 2020 Red Hook Fest broadcast!
The Resistance Revival Chorus is a collective of more than 60 womxn who join together to breathe joy and song into the resistance and to uplift and center women's voices. The great artist and activist Harry Belafonte once said, "when the movement is strong, the music is strong" and we attempt to live up to that call.
Joy is an act of resistance.
The RRC has been honored to perform with Kesha at the 2018 Grammys, on the Tonight Show with Jimmy Fallon with Jim James, at Carnegie Hall with Phillip Glass, Carly Simon, and Patti Smith, at SummerStage with Angelique Kidjo, at Babefest with Ani DiFranco, with Natalie Merchant, and most recently with Bon Iver and Aaron Dessner from The National.
 Instagram: @resistancerevivalchorus | Facebook: @ResistanceRevivalChorus | Twitter: @ResistanceRev

Subscribe for exclusive updates, offers, and services.
Keep Up with Hook Arts Media
Donate to Hook Arts Media
Support Red Hook Fest
Hook Arts Media produces the annual Red Hook Fest, bringing world-class artists to our Red Hook community at no cost to the audience. As a small nonprofit, this festival is neither simple nor inexpensive to produce. Please donate to help bring our beloved festival back for years to come! Just $5.75/month can provide MetroCards for a dozen participating artists.