Taína Asili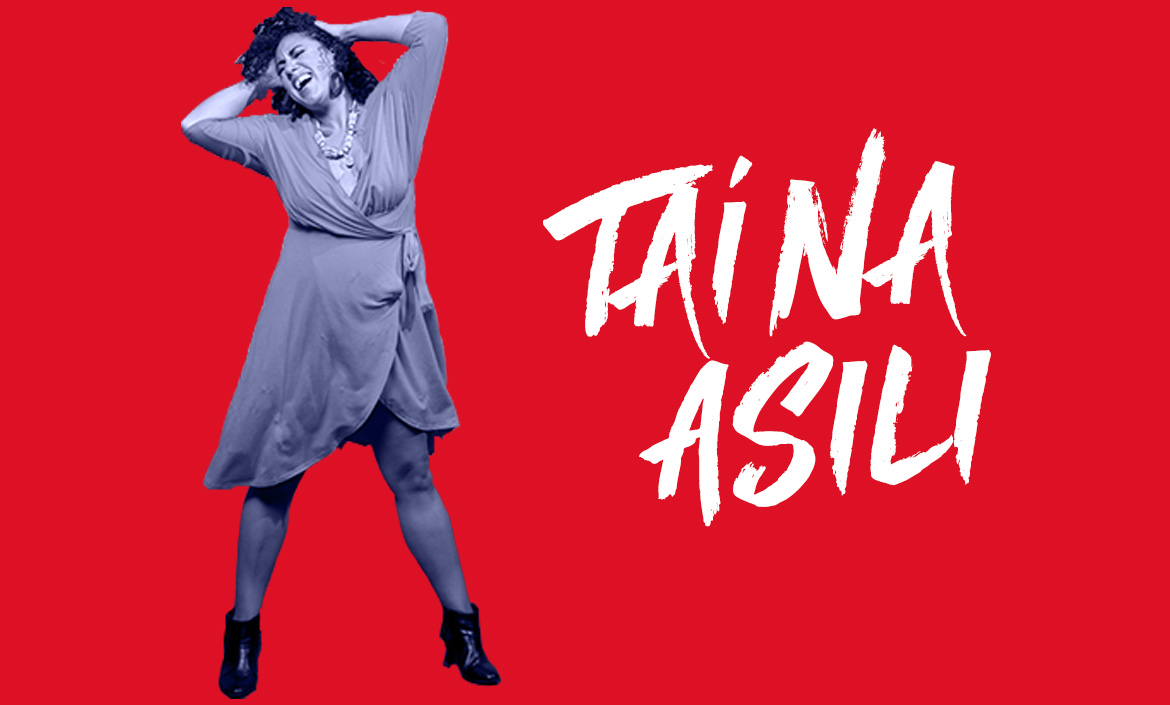 ¡Hook Arts Media se complace en anunciar que Taína Asili se presentará durante el Red Hook Fest 2019!
Taína Asili es una cantante y activista puertorriqueña radicada en Albany, Nueva York, que continúa la tradición de sus antepasados, fusionando las luchas pasadas y presentes en una voz conmovedora y desafiante. Ella realiza una fusión energética de voces poderosas sobre afrolatino, reggae y rock, trayendo amor, resistencia y recuerdo ancestral a lugares de todo el mundo. En Enero de 2017, Taina actuó para más de medio millón de personas en la Marcha de las mujeres en Washington. Su video musical "No es mi presidente" estrenado en Rolling Stone, The Huffington Post la nombró en una lista de "12 Freedom Fighting Bands To Get You Through the Trump Years"; Billboard Magazine la presentó en una lista de "11 Songs of Protest & Resistance by Latino Artists"; y su música ha sido transmitida varias veces en Democracy Now!. Durante los 20 años de carrera de Taína Asili en la creación de música para el cambio social, ella ha realizado giras dentro y fuera de los Estadoos Unidos en numerosas ocasiones. Ella ha compartido el escenario con artistas de renombre como Alicia Keys, Talib Kweli, Janelle Monáe y Tom Morello, y activistas como Cornel West, Barbara Smith y Angela Davis.
Para más información:
Facebook: @TaínaAsili | Twitter@ TaínaAsili | Instagram: @TaínaAsili | TaínaAsili.com
Subscríbete al noticiero
Seguir Hook Arts Media
Done al Hook Arts Media
Soporte Red Hook Fest
Hook Arts Media produce el anual Red Hook Fest, que presenta artistas distinguidas a nuestra comunidad de Red Hook sin costo para la audiencia. Como una pequeña organización que no es comercial, este festival no es simple ni económico de producir. ¡Por favor dona para soportar a que nuestro querido festival regrese por muchos años! Solo $5.75 / mes puede comprar MetroCards para nuestra artistas participantes.