MNFST Worldwide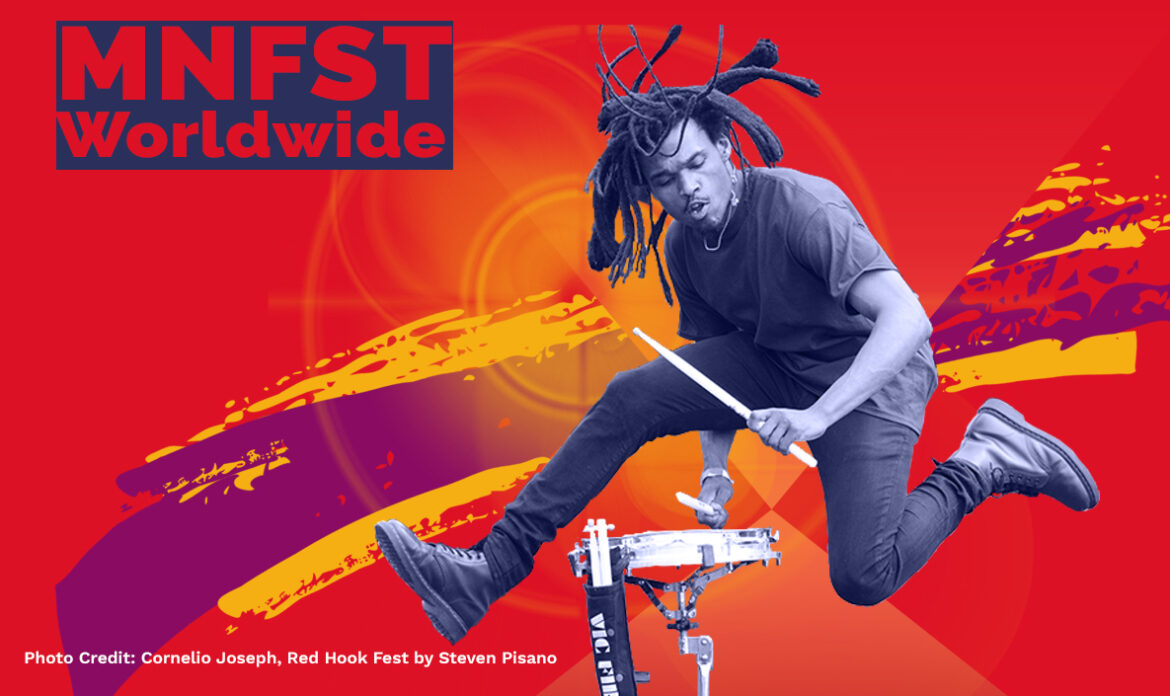 MNFST Worldwide is a percussion duo featuring Cornelio Joseph and Josh Johnson.
Learn more about them here:
View this post on Instagram
Subscribe for exclusive updates, offers, and services.
Keep Up with Hook Arts Media
Donate to Hook Arts Media
Support Red Hook Fest
Hook Arts Media produces the annual Red Hook Fest, bringing world-class artists to our Red Hook community at no cost to the audience. As a small nonprofit, this festival is neither simple nor inexpensive to produce. Please donate to help bring our beloved festival back for years to come! Just $5.75/month can provide MetroCards for a dozen participating artists.