Community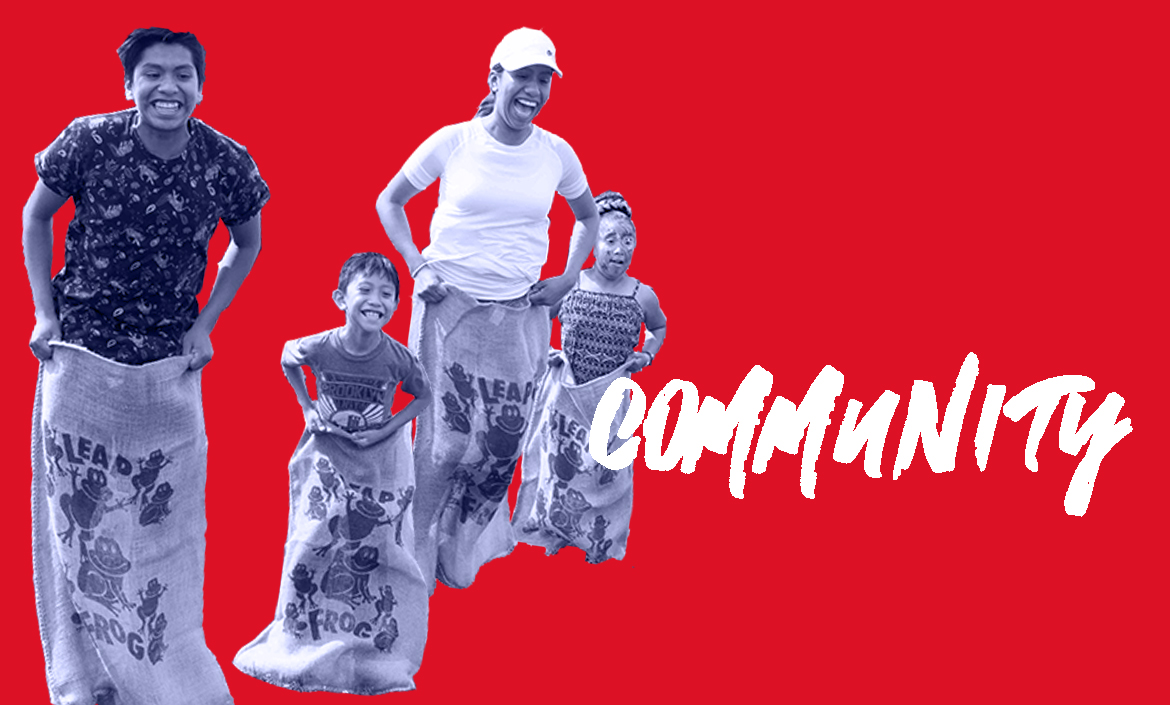 For the past 27 years, Hook Arts Media has proudly partnered with multiple organizations to share resources, services, activities, and opportunities with Red Hook Fest audiences. Activities have usually included scavenger hunts, reading tents, face painting, button-making, poster crafting, and free kayaking on the harbor.
This year, we've partnered with a few of the organizations that have been at the front lines of the vital relief efforts in Red Hook. Covid-19 has devastated our city, and we deeply admire the many people who quickly mobilized to serve Red Hook. While we didn't have the resources to highlight all the efforts, we were able to shine a light on these peoples' brave work:
[INSERT PORTFOLIO HERE]
Find a selection of the organizations, agencies, and initiatives that have partnered with us at Red Hook Fest in previous years:
Center for NY Neighborhoods
Providing a flood resiliency workshop to help educate our community about the FloodHelpNY program.
Human Resources Administration
Providing resources for people with and seeking SNAP (food stamps)
Interference Archive
Providing free button-making and poster giveaways.
IDNYC
Providing information on how to apply for IDNYC the new, free identification card for all New York City residents. 

Jofaz
Providing free shuttle bus services for Red Hook Fest attendees from the events and to the local bus stops
League of Women Voters
Providing voter registration and voter registration information.
Loteria Performing Arts
Providing a free wellness class.
Brooklyn Public Library BookMobile
Providing mobile book checkout and library cards.
New York City Department of Health and Mental Hygiene
Providing information about mental health services in NYC
NY Connect Brooklyn – JASA
Providing information on life-sustaining programs for seniors and peace of mind for their families and friends.

Office of The Brooklyn District Attorney
Providing information on resources of The Brooklyn District Attorney's Office. Who is dedicated to achieving equal justice and public safety by fairly enforcing the law and using innovative strategies to prevent crime. Community members play a crucial role in attaining that goal.
Office of NYC Council Member Carlos Menchaca
Red Hook Art Project
Providing information on space where young people feel safe and supported as they develop their voices through artistic projects and activities. 
Red Hook Community Justice Center
Providing information on the resources that the Red Hook Justice Center offers such as housing and access to the court system.
Red Hook Initiative/ The Hub
Red Hook Public Library
Providing free, interactive arts and crafts activities.
Universal Pre-Kindergarten
Providing information on how to enroll in Pre-K for All.
U.S. Census Bureau
Red Hook Fest Community
Subscribe for exclusive updates, offers, and services.
Keep Up with Hook Arts Media
Donate to Hook Arts Media
Support Red Hook Fest
Hook Arts Media produces the annual Red Hook Fest, bringing world-class artists to our Red Hook community at no cost to the audience. As a small nonprofit, this festival is neither simple nor inexpensive to produce. Please donate to help bring our beloved festival back for years to come! Just $5.75/month can provide MetroCards for a dozen participating artists.